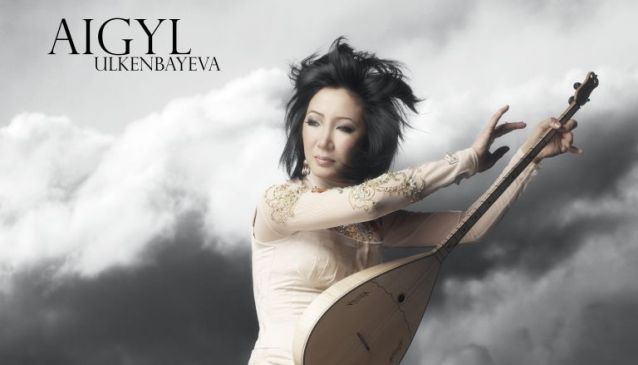 Aigul Ulkenbayeva
Arts & Culture
The national instrument of Kazakhstan is the dombra
If you ask locals how they want the rest of the world to see
Kazakhstan
, many would be likely to draw reference to the reverence we have for our history and culture. Visiting VIPs are often treated to shows with a heavy focus on these traditions, and many are said to have been amazed by the colour and soul of the performance.
No such show could ever be complete without the
traditional Kazakh music
which underpins the heritage of the modern country. Very few local people are unfamiliar with some of the better known melodies, and with millions still learning to play traditional instruments, it is easy to see that Kazakhs take folk music very seriously.
The national instrument of Kazakhstan is the dombra and it is said that every second Kazakh is able to play it to some degree. Dozens of talented musicians graduate from the National Conservatoria in
Almaty
annually and are unable to get regular work because of the amount of competition.
Therefore for a single performer to be widely recognised as perhaps the greatest dombraist of all time, speaks volumes for her talent and ability.
Let us introduce Aigul Ulkenbayeva, People's Artist of the Republic, and true master of the two-stringed instrument which has become an icon of both traditional and modern Kazakhstan. Her glittering career has included world tours and hundreds of TV appearances, giving shows in dozens of countries playing to audiences featuring royalty, as well as leading statesmen and women.
She describes how the dombra was central to her childhood in the western Atyrau region, now the country's oil and gas capital.
"My father was a respected musician and he inspired me to take up the instrument when I was about 3 or 4 years old. In those days, not only was there no internet but very few people had a TV, so a lot of our time was spent together playing kuis (traditional Kazakh melodies). It was the passion of an entire community, people of all ages played the dombra."
A concert in the village or even in the local town was a special event, and this added to the value that people attached to the music they were learning to play. So for Aigul, the dombra has been a way of life for as far back as she can remember.
In her mid-teens, already an established solo performer, she relocated to the then capital of the republic and studied at the Tchaikovsky College of Music. When chosen to play in the famous Kurmangazy National Orchestra, she was fast becoming a household name and sought after performer, both at home and abroad.
Her first concert outside Kazakhstan was in India, but her musicianship and personality have also gained her enthusiastic reviews in many other countries, including the UK and USA, showing that the eight or more hours of practice a day had truly paid off.
Touring both solo and with other Kazakh artists such as Rosa Rymbayeva has given Aigul a reputation not only as a master performer but as an unrivalled authority on this musical tradition. Her tuition is sought after, of the highest quality (which the author can confirm personally), and many of her students have gone on to become nationally acclaimed artists in their own right.
Although only the very best make the grade and become fully professional musicians, this is not to say there is a complete lack of opportunities. Quite the contrary. The musical traditions of Central Asia still mean a lot to most people and for this reason there are regular shows on TV screened from studios in Almaty and also
Astana
which show that people still want to listen to folk music of this nature. Whether or not this continues into the future will depend on many things, but while the art form is in the care of the likes of Aigul Ulkenbayeva, there would seem be a healthy outlook.
The coveted accolade - the highest possible honour for a citizen of Kazakhstan - which she was awarded in 1998, is officially sanctioned by the President. No dombraist has received the same title since that year, despite some having been recognised for their contribution to music. And as we said, there are thousands of people who play very well.