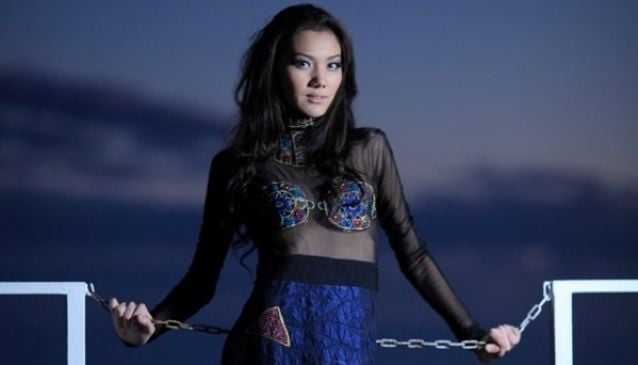 People of Kazakhstan
Inspiration
It's no secret that visitors to Kazakhstan are also struck by the beauty of many of the locals
The potential of Kazakhstan is widely held to lie under its soil, extensive natural resources the envy of many other countries. But the greatest asset of this exciting country is said to be its human resources, the intelligence and work ethic of its 16 million people. Hundreds of foreigners come here for several reasons and many stay for long periods, amazed by the wonders of the country, all its interesting things to do, and the warm welcome of the people.
It's no secret that visitors to Kazakhstan are also struck by the beauty of many of the locals, and there is no better example than Aygerim Dauletbekova, the newly crowned Miss Asia and prize winner at several international beauty pageants.
I had the honour of catching up with Aygerim shortly after her victorious participation in the World Beauty Congress in Almaty, a success for which she had effectively been preparing for five years.
"My parents have always supported me, "says journalism student Aygerim, "right from the first time I enrolled in model school when I was 14."
At that time, she was not only new to modelling but also to Almaty, her family having relocated from the southern city of Shymkent. Although very settled in her new home town, she remembers her birthplace very fondly and recognises it to be the place where she was first inspired to work on the catwalk. But it was to be the modern and thriving second city of Kazakhstan where she was to receive the right mentoring and support from people in the fashion industry.
"I'd advise any aspiring model to get the right teacher and to register with a reputable agency," was her answer when asked what she would say to a girl intent on the same path. "I work three days a week in and out of various photo sessions and on different fashion projects, and my management team have been instrumental in all this."
Aygerim also featured in the recent Best Dress of Kazakhstan pageant in which her costumes placed highly, but were out-voted by some fascinating designs by a local designer called Radmila Gishaeva. The show, organised by Brandworks, was a celebration of the up-and-coming fashion industry in Kazakhstan. Check the site here for forthcoming events.
What also adds to the overall challenge of modelling is her university course. Maybe her chosen long-term profession is what makes her so easy to interview, maybe not, but her knowledge of journalism and media can only be an asset as she works her way through the final two years of a very intensive course.
"Since I won Miss Asia there has been a lot more interest from the media and it is a useful introduction to areas I would like to focus my future career on," she recounts with excitement.
We didn't talk a lot about journalism, but her ability to juggle several serious commitments suggests she has it in her to do the job, and it's evident that she has set goals, ambitious but realistic, including working in TV.
Yet in spite of her media-friendliness and fame, there is something very homely about the fully bilingual Kazakh girl who lives with her parents and likes to spend her free time relaxing with her friends. Although she has travelled widely and graced catwalks across Asia, she speaks of her regular trips to the cinema with the same passion.
And when asked what other jobs would appeal to her, she said that she would love to be a teacher. She wouldn't give up her dream of winning Miss World for it, and why should she, but it speaks volumes that somebody with the world at her feet holds a simple profession like teaching in such high regard.
Aygerim is evidently not in the modelling profession for vanity. Humility is a striking feature of her warm personality. She is committed to the life of a model and not just because she loves her work, but because she passionately believes in representing her country in international competition.
She may dream of Paris, but more so to return to her homeland afterwards. Her respect for her culture, people and the work of her President makes her a great emblem for a country whose image abroad is yet to be fully established. Kazakhstan is proud to have its most talented citizens fly the flag across the world in whatever capacity, and Aygerim's success has undoubtedly helped raise our profile.
This is what means most to her.
So if you're coming to Kazakhstan, while you may not have the pleasure of bumping into Aygerim herself, be assured that although there is only one Miss Asia, when you're out on the town in our finest cafes, restaurants and night clubs, you can be sure to meet many girls who would be worthy of such a title themselves.
www.facebook.com/Brandworks