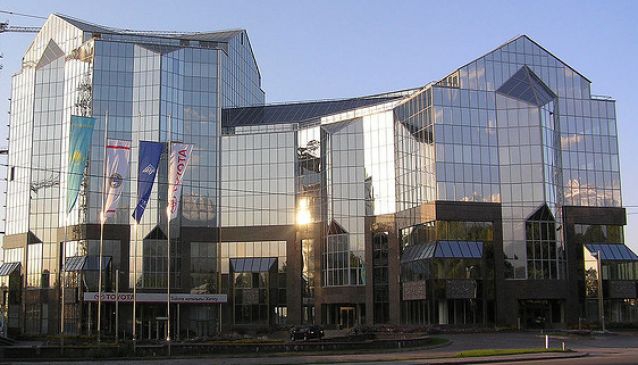 A business Venture into Almaty
Arts & Culture
The choice of Almaty as the venue comes as no surprise given its status as the financial capital.
Early October in Almaty will see a major international event in the shape of the Kazakhstan international Oil and Gas Exhibition (KIOGE) which brings together representatives from not only the Caspian region but many other states across the world, as well as scientists, technologists and governmental agencies with interests in all spheres of the industry. It presents for many an unrivalled opportunity to become acquainted with new products as well as consolidate business ties all over the region.
The conference is of fundamental importance to the development of the oil and gas industry and in turn the welfare of the whole region. To this end, delegates from humanitarian and environmental agencies will also play a key role, and those attending from 2nd to 5th October will benefit from the expertise of hundreds of experienced participants from all corners of the globe.
The choice of Almaty as the venue comes as no surprise given its status as the financial capital of one of the major oil and gas producing countries not only in the Caspian region but also the entire world. Yet so too is it a worthwhile host city for that which it is able to offer delegates when negotiations and networking come to an end. Visitors will have no shortage of options for leisure upon concluding business and similarly experience no lack of quality places to stay. Let's overview some of that which justifies KIOGE inviting so many honoured guests to this very city.
The smart choices of place to eat out are plentiful and would include popular restaurants such as El Mirador Bar and Grill, Gakku and Line Brew, all nicely located. Each of these establishments is renowned for style and great food, as well as a welcoming atmosphere and good service, English speaking staff on hand at all times. Although they are among the most lavish options they are eminently affordable, while with choices for wealthier gourmets thrown in for good measure. A three-day conference affords the time not just to seal the deal but also to hit the town, so for those inclined to more of a party, there are the nightlife options such as London Grad, Petroleum and Chukotka.
If considering things to do look no further than some of the shopping centres such as Saks Fifth Avenueand Mega Centre Alma-Ata, each relatively new and brimming with style. There are also art galleries and museums including the Museum of Musical Instruments , and the National Museum. Visitor attractions include the Zenkov Cathedral in PanfilovParkand the colourful Green Bazaar.
Almaty is a major city in the region however not on the same scale as the likes of Moscow and London, making it easier to get round, the list of options including the newest underground rail system in the world, the Metro, which opened for service only earlier this year. Buses are plentiful although not perhaps conveyance of choice for participants of KIOGE who are likely to prefer booking a taxi or travelling with a private chauffeur. Transfer is relatively easy to arrange from Almaty International Airport, with a suggested starting fare of 3,000 Tenge for the journey into the city.
Almaty is proud to welcome guests round the calendar, and the forthcoming KIOGE conference is seen by local business and individuals as a further chance to share the magic of the city and to show those otherwise unacquainted with Kazakhstan that this is a world class place to visit, do business and invest.
And finally, don't forget to buy a gift for loved ones back home, Empire stores specializing in national souvenirs, stores being located both in Mega Alma-Ata but also at the airport too.
Our TOP 10 Choice for KIOGE Visitors:
Gakku - Kazakh cuisine
Line Brew - European cuisine
El Mirador - International cuisine
Tyubeteika (Vesnovka) - Uzbek cuisine
Namaste Restaurant - Indian restaurant
Del Papa - Italian cuisine, 10-min walk from KIOGE venue
Coffee Room - Café (with a separate meeting room) - good for businessmen
Cafeteria - Café - good for businessmen and expats
Morrone Rosso - Café - good for businessmen and expats
Shakespeare Bar - International cuisine popular with expats
Photos used:
Almaty Intercontinental Hostel