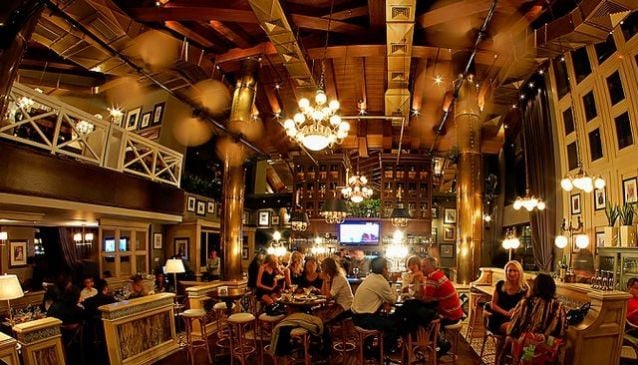 Almaty - The Best Place to Chill Out
Food & Drink
You never seem to be more than a few metres from a quality place to drink or dine
Almaty and Astana, especially the latter, are relatively young cities in many ways, and for this reason are yet to earn reputations which reflect the way in which life has changed since the country took independence in 1991. If we focus on Almaty, life has always been comfortable and entertaining here for the vast majority of people, and visitors have always left impressed, but it is experiencing development the envy of even some western cities, and it could be an ideal time to revisit quite what people associate it with.
Almaty is the financial capital of Kazakhstan and to a degree, the whole region, but in equal evidence is that aspect of the city dedicated to the time people spend away from the office. The passion that local people have for simply chilling out with friends is reflected in the high number of
cafes
and
bars
around the city, the most popular of which are always full, the less popular of which still attract a diversity of customers around the clock. You never seem to be more than a few metres from a quality place to drink or dine, with some of the most established brands in the business plying their trade very successfully in the green and peaceful city. Gloria Jean's,
Marrone Rosso
and Costa Coffee are part of the furniture by now.
If preferring a hearty meal, there are Kazakhstan restaurants of almost every description on seemingly every street, with cuisine not only reflecting local traditions but also anything else, from Cuban, Italian, French and Russian, to Chinese and of course the ubiquitous sushi. Food is prepared fresh to order and eating out is fast becoming a national pastime, with something different to choose from every day of the month. If short of time, there is also fast food, in the shopping centres and main streets, with KFC, Burger King, Hardee's and Pizza Hut all represented and increasingly popular.
It's not just the food which makes eating out so enjoyable, it's also the design of some of the restaurants. Almaty has so much, plush club-type cafés, French and Italian places with the European feel in abundance. Kazakhstan's weather permitting, which in summer it usually is, verandahs and patios fill up as visitors take in the evening warmth and breeze under the many city trees. Whether you are here for a meeting, a holiday or just a chance to sample something different, you can make the cafes your main port of call. Things to do in Almaty are plentiful, but when you're ready for a break, our restaurants and coffee bars more than cater for your every desire.