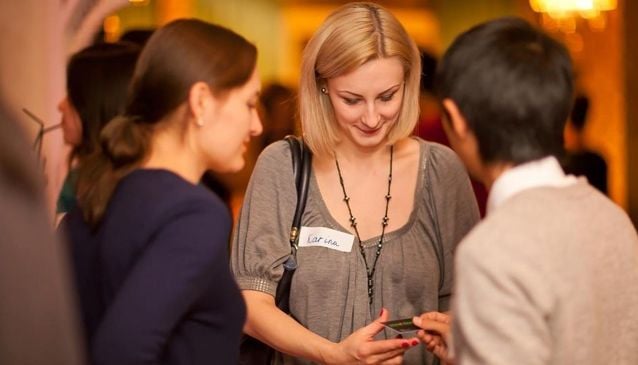 A Meeting of Proactive Minds
Kazakhstan
A busy network of professionals encompassing almost every sphere of Kazakh business
The Fryday group celebrated its first anniversary this month with a special event at the rooftop Bi-Kush restaurant. This is in the well-located shopping centre Ritz Palace in the Samal area of Almaty. Guests including the Olympic weightlifting champion and sporting legend Ilya Ilyin enjoyed great company and a stylish party. They looked back on a successful year for the group, which at its inception had a mere 20 members.
Nowadays, the 300 people attending Fryday gatherings recognise it as more than just a social group. It is the centre of a very busy network of professionals encompassing almost every sphere of Kazakh business and enterprise. Education and the voluntary sector also participate. Companies such as Nokia and Beeline are represented along with a host of other major national and international organisations operating here.
With thousands of members and followers on sites such as Facebook and LinkedIn, Fryday is a prime reference point for people looking for new business contacts or simply just new friends. The Friday evening meetings are held fortnightly in a variety of restaurants. Meetings are of interest not only to local people doing local business but also to incomers and visitors who are keen to get to know the city. It is a great way for people of all nationalities to share ideas, news or stories about their week and at each meeting dozens of successful people come together to learn about new events in Almaty and in Kazakhstan in general.
Fryday has the cooperation of prestigious outlets such as Lamoda Fashion and Capture Photography Centre who provided gift certificates at the anniversary get together. This, and the endorsement of Miss Kazakhstan Margarita Kravtsova and TV star Karlygash Isabekova, have added distinctiveness to proceedings and enhanced the value of the group itself.
There are so many things to do in Almaty. For many, the weekend starts with Fryday.