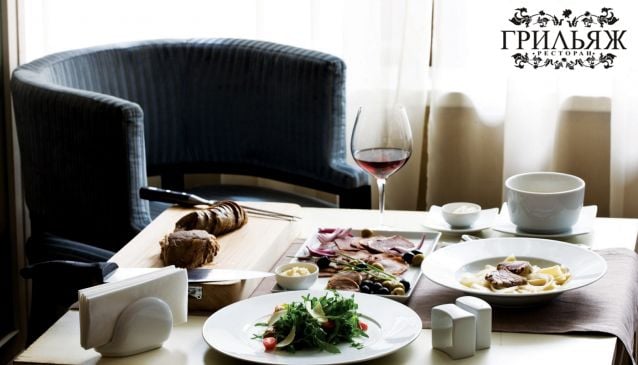 A Kazakhstan Food Festival
Food & Drink
People will experience the welcome and magic of Almaty restaurants
Although the range and quality of established restaurants in Almaty is a match for almost anywhere in the world, festivals such as the popular French 'Tous au Restaurant' will feature for the first time this year. The intention, supported by The Mayoral Office of Almaty, The Almaty French Alliance, The Association of Chefs Kazakhstan and Bon Appétit Cooking School, is to introduce high culinary art to as many people as possible. For many who may not normally eat out, it is hoped they will experience the welcome and magic of Almaty restaurants.
From 26th November to 2nd December, participant restaurants in the gastronomy festival will invite customers to dine at any time from 6 pm to 11 pm and enjoy the delights of a range of quality cuisine at a discounted price. Those accepting invitations have the opportunity to dine in pairs yet pay for one person only, an offer not extending to drinks. With the 50% discount, guests may enjoy dinner in a small or big group of friends. Celebrate a birthday party, an anniversary, a memorable event or anything which makes life that bit more special.
Many of Almaty's highest quality restaurants are taking this venture seriously and include local brands such as GQ Asia and the exquisite Bolognese Restaurant, as well as a host of other prime destinations including Grilliage, La Grenouille and Argento Wine Bar. The number has reached over 40 making a complete list of the best difficult to include here. It would be remiss not to name a few: French Connection (known for very high quality French food), Palladium, JZL, Assorti, Bar Fly, Noodles, Troy, and Bizzarro. There are also a number of hotel restaurants: Holiday Inn, Royal Tulip, Issyk (Hotel Almaty). However for further information please visit the link www.vsevrestoran.kz where you can also learn more about the terms and conditions of the festival.
To enjoy the tastes of this very special week first stay connected to this page for information, the list of restaurants will be updated
on a daily basis
. Alternatively, contact the Tous au Restaurant team, supervised by Askar Askarbekov, directly on askar@vsevrestoran.kz or via www.vsevrestoran.kz.
Invitations, costing 1,000 Tenge are available:

1) in participating hotels and restaurants.
2) from the Meloman agency ticketing network.
3) Tickets may be delivered by city taxi services Komandir Taxi or Forsazh Taxi incurring an extra charge of
1,200 Tenge.

Bon Appétit!